CRIMINAL LAWYERS REFER THEIR DIFFICULT CRIMINAL CASES TO US. YOU SHOULD NOT HESITATE TO CALL.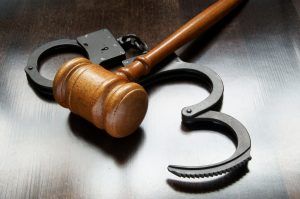 Criminal Law
David I. Goldstein has extensive experience defending our clients throughout the entire criminal investigation and trial process, in both state and federal courts. There is a reason lawyers refer their criminal clients to us. Our firm embraces all criminal charges, ranging from violations, to misdemeanors, to serious felonies. Such charges include, but are limited to:
All Drug Related Offenses
Assault
Homicide
Sex Crimes
White Collar Defense
Robbery
Burglary
Rape
Harassment
Expungements
DWI
The team at The Law Offices of Goldstein & Rayner is here for you. Whatever crime or conviction that you're facing, we will partner with you and fight for the right and just outcome of your case. Whatever time of day or night, don't delay to call us as soon as possible. Our years of experience and expertise will help you to avoid unfavorable outcomes. We're here for you in both New York and New Jersey!