Assault Charges Dismissed
CRIMINAL LAWYERS REFER THEIR DIFFICULT CRIMINAL CASES TO US. YOU SHOULD NOT HESITATE TO CALL.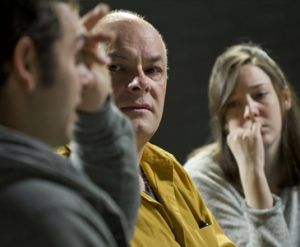 Assault Charges Dismissed
Following a jury trial, the verdict was in…"not guilty."
A.M. was a bouncer at a bar in Rockland County. A fight broke out at the bar, and the initial aggressor, as well as others, was immediately removed. Thereafter, the initial aggressor made his way back into the bar, when the defendant, A.M., was called upon by an employee of the bar to physically remove him. Upon his removal, the aggressor became violent, causing himself, and the bouncer to fall on the sidewalk outside. The bouncer, weighing over 300 pounds, fell on the aggressor, causing him to sustain serious injuries to his ankle. The aggressor then pressed charges against the bouncer, A.M., for assault, and filed a lawsuit against the bar for substantial financial compensation.
After three days of testimony from A.M., the aggressor, as well as from various other witnesses, the jury found the following to be true: That the initial aggressor was removed from the bar for violently attacking another patron; that the aggressor was then removed from the bar; that the aggressor then snuck back into the bar less than two minutes later; that upon his re-entry, he began yelling and screaming at the bartender; that it was reasonably necessary for A.M. to use physical force to remove him from the bar; that the aggressor violently tried to evade A.M.'s attempt to remove him; and that these attempts caused the two of them to fall, which lead to the aggressor's injuries.
The jury found the initial aggressor's testimony to be unreliable. They did not believe he truthfully answered a majority of the questions posed to him from the defense, and that his answers were rehearsed and made in an effort to deceive the jurors. The jurors did not buy this. They also believed he only pressed charges against the bouncer, A.M., in an effort to get ahead in his civil suit against the bar. Thus, the charges were dismissed.